Estimated read time: 3-4 minutes
Given the opportunity, most people would love to live in a home built entirely to their exact specifications. You've probably got the perfect house pictured in your mind already. It has everything you want: the right number of bedrooms, plenty of space for lounging and living, brand new kitchen appliances and even a few luxurious upgrades.
It's no secret that new construction costs more and requires a few extra steps than moving into a previously-lived-in residence. But working with a reputable builder and knowing the right questions to ask can significantly reduce any potential heartburn in the process.
Before you pour that concrete foundation, here are a few things you should ask your builder first.
What is the process (and why does it take so long)?
Obviously, building a home takes more time than moving into a resale home. The National Association of Home Builders reports that builders across the board are currently experiencing slowdowns due to supply chain issues. But don't let a minor delay rob you of years in your dream home!
The first step in building a home is to bring your vision to life by drawing up plans. Then you're going to need permits and contractors who can do the work. It's a process that will require a bit of patience on your part, but a good contractor won't keep you waiting longer than necessary.
According to Investopedia, "You can limit the risk that your house will go over budget or take longer than you expected by working with a reputable builder and having a good contract in place." Due to their excellent relationship with contractors, GTM Builders gets the work done in a timely fashion — usually under six months.
What are the standard features at GTM that may be upgrade features in other builds?
Builders typically have standard features included in every home and a list of featured upgrades you can choose to include. If you like the sound of a three-car garage, bathrooms with custom tile, stylish Euro glass and adult height vanities, GTM provides each of those in a standard build. And don't forget about the kitchen with custom cabinets, granite countertops and stainless steel appliances — including the fridge.
What question should I be asking so the price doesn't go through the roof?
On the topic of standard and upgrade features, it's important to be clear with your builder about the prices of each additional feature. Find out the base price of your home, what's standard and what upgrades will cost. Any savvy homebuyer will tell you that it's a good idea to leave a decent cushion between the base price and your budget to allow for any upgrades you might want.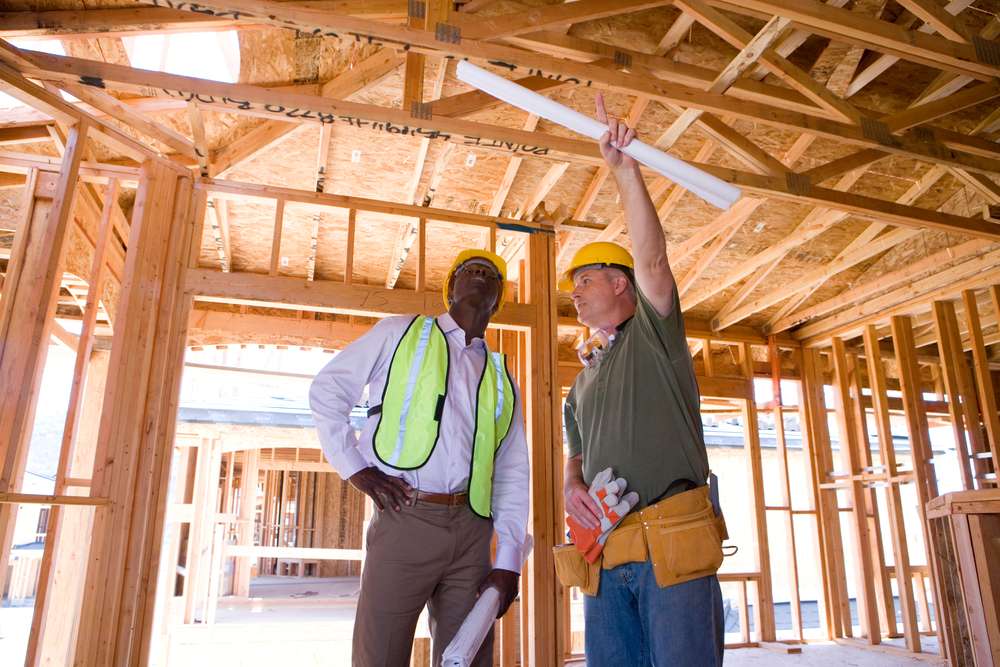 What is the lending price like with a new build? Do I need to include a deposit?
A lot of builders have a preferred lender. If you go through them, the deposit structure may be less than if you were to go with another lender. Typically, the builder requires a deposit soon after going under contract. The amount varies by builder, so ask for this upfront.
Why choose new construction over a used home?
Everyone loves a clean slate — a fresh start. What better place to start things fresh than with your own home? You get all new appliances and systems, which increases their longevity and helps you get the most out of them. (Imagine having an HVAC system that lasts for decades!)
Plus, you know that everything is laid out exactly as you like. New builds are like a custom-fit suit: They look and feel so much better. And you'll be glad you made the investment.
Buy or build a home you love
Whether you buy or build, the current seller's market can make either process feel overwhelming. If you have any questions about buying a home here in Utah, the Stern Team buyer agents are well versed in both new and resale homes. Reach out to the Stern Team today and they can help you navigate the market to find a home you love.
×
More stories you may be interested in
https://www.ksl.com/article/50375254/5-questions-you-should-ask-your-builder-when-building-a-home