Unique kanjak gift ideas for tiny goddesses
Apr 07, 2022, 04:04 pm
2 min read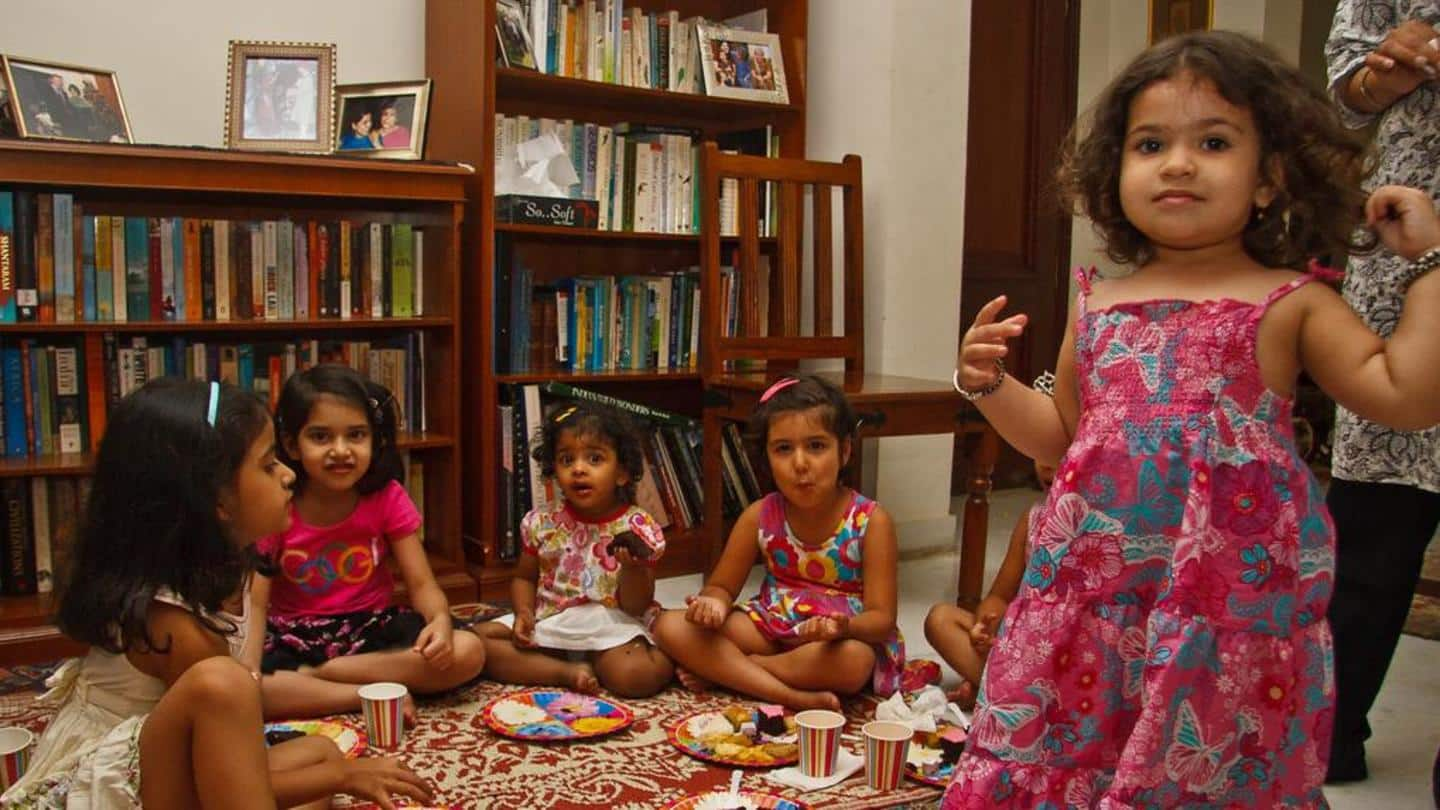 Celebrated on either ashtami or navami during Navratri, Kanjak sees nine little girls worshipped as the embodiment of Goddess Durga.

They are treated with a nice meal and are showered with gifts.

While this practice is common across the country, people often don't make much effort in choosing gifts.

Get over hair clips and chose something interesting for your little goddesses.

Cute Piggy Bank: It's not hard to please little children with gifts, even a tiny chocolate bar is enough to brighten up their faces with smiles.

But why should that limit you? Help the girls understand the importance of money and save money in little piggy banks for children.

Present cute piggy banks to each kid and show them how to use it.

Color pencils or a set of sketch pens
Color pencils: Let the artist in the children out with a set of colored pencils. Most children love to draw and color so it can be a generic but useful gift.

Set of sketch pens: Just a different form of color pencils, sketch pens allow children to understand the use of liquid colors while painting and prepare them for an advanced stage of painting.

Keychains: Children have a fascination with keychains, and a lot of them even have a collection.

You can add to their collection and watch them beam with joy.

There are many adorable-looking dolls or cartoon figurines found with keychains which would most definitely make the children happy.

You can also get them personalized keychains with their names imprinted on it.

Water bottles and pencil cases
Water bottles: With schools reopening now, and summer at its peak, water bottles are essential for children. Buy something that is long-lasting, but looks good to them.

Pencil cases: We all know how often kids are in need of them. Many children lose their pencil boxes and other stationery items frequently. Get them a unique pencil case that they'd never want to lose!

Toys: If your budget permits, you can buy toys for the kids. It can be anything from kitchen sets to doctor sets or board games like chess or puzzles.

Plushies: These can be a tad bit expensive, but if you're willing to spend, choose the children's favorite cartoon characters or animals, or take them shopping and allow them to pick their favorite.


https://www.newsbytesapp.com/news/lifestyle/kanjak-gift-ideas/story